Delta Linden Tub and Shower Venetian Bronze Handheld & Shower Head w/Valve D969V
Product Code
dtdrh6346736
100% NEW |
30 day Easy Returns
|
About Us!
|
Contact
The stylish flares and unexpected curves of this Linden In2ition Single-Handle 3-Spray Tub and Shower Faucet in Venetian Bronze exude friendliness, and even a bit of whimsy. When the In2ition Shower is in its primary position, it functions like a regular showerhead. When you need to rinse from close range, simply remove the handshower. It's two showers in one beautifully convenient package. Getting ready in the morning is far from routine when you are surrounded by a bath that reflects your personal style. The shower becomes your private sanctuary where body sprays and showerheads work in perfect harmony.

The long and short of it: This 17 Series Dual Temperature and Pressure Tub and Shower Faucet is a fully functioning unit which includes the Delta In2ition Handheld Shower / Normal Shower Head Combination along with a Tub Spout. The Shower Head has a detachable Handheld Spray for added convenience. The Shower Control features a Large Handle to control the Shower (on/off) along with a smaller Handle used to set the temperature. You can set the temperature however you prefer and then just leave that smaller handle in place. Every time you take a shower you will simply turn it on with the large handle and the water come out exactly at your preferred level of warmth! Of course you can always adjust the temperature level any time as desired. This fixture also includes the required Rough-in Valve which installs in the wall. Buy this Tub and Shower Faucet if you want precise temperature control and also want the 2-in-1 advantage offered by the combo Shower Head and Handheld Spray!
This fixture includes the Rough-in Valve. The Valve is the part that installs in the wall and connects to your home's hot and cold water supply. The Valve included with this item is the Delta Universal Multi-Choice R10000-UNBX Shower Valve without stops. Delta has manufactured all of their Trim kits (the part of the Shower you actually see) to all fit the same Universal Shower Valve. In the future, if you ever plan to change the style or finish of your Shower Faucet, you will not need to change out the Valve in the wall (as long as you stick with Delta as the manufacturer). This saves you from having to rip out tile or go through other hassles to change your Shower. You can just swap out the old with the new. This advantage allows you to stay up to date with the latest design and home decor trends!
Delta Linden Tub and Shower Venetian Bronze Handheld & Shower Head w/Valve D969V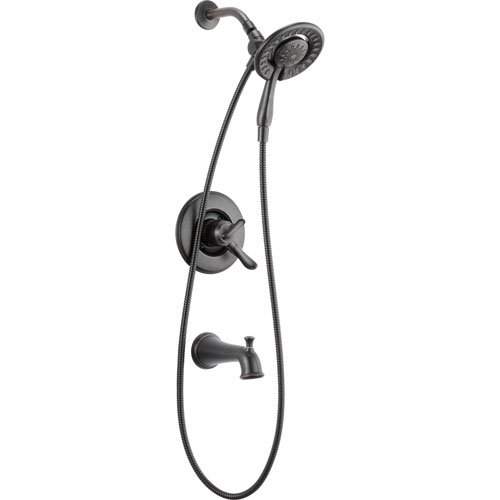 Product Information:
All items are 100% BRAND NEW, never before used, sold in the original packaging with manufacturer's warranty in tact.
In2ition Monitor 17 Tub and Shower with Valve
Color / Finish: Venetian Bronze
Brand: Delta
COMPLETE COMPATIBILITY: All items are made by the same manufacturer. They and are designed to function as a package and are guaranteed compatible.
Warranty: Lifetime Delta warranty on both function and finish
COMPLETE ITEM: EVERYTHING necessary for installation INCLUDED. This fixture comes with a genuine Delta Trim Kit along with the required Delta in wall Rough-in Valve, guaranteed to work together. Take out the guess work! We've used our expertise to put together this package so you can buy this item and get everything you need all at once!
Included: Delta Linden Tub and Shower Venetian Bronze Handheld & Shower Head Trim
Have questions? Read more about Delta Shower Faucets, Valves, and Cartridges
Included: Delta MultiChoice Universal Tub and Shower Rough-In Valve Kit R10000-UNBX
In2ition Monitor 17 Tub and Shower with Valve
Linden 2-Handle Control with Valve and Hand Shower
All items are 100% genuine, brand new in the original packaging, and are sold with the manufacturer warranty in tact. Add to Cart Now!
Need Inspiration, Check out our Top Sellers!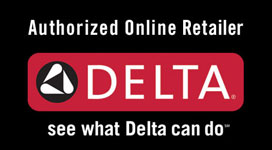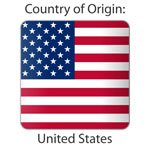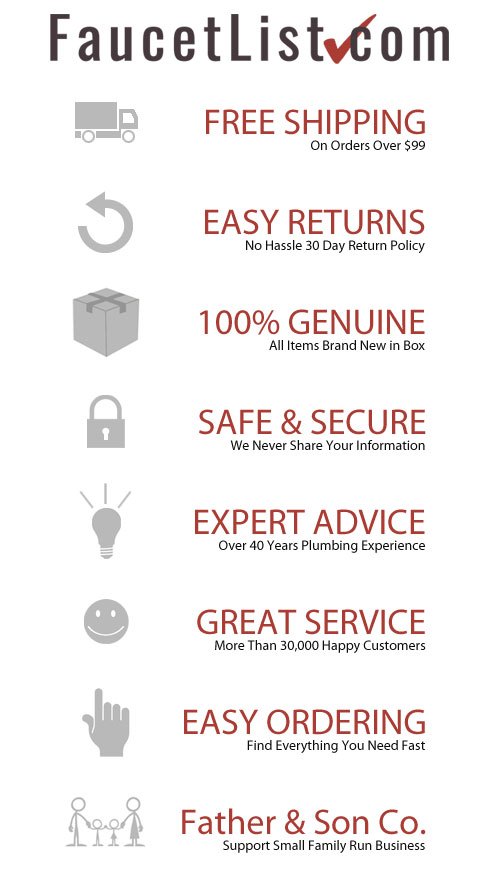 Manufacturer and Warranty
FaucetList.com is an Authorized Delta Online Distributor. The product you are ordering is a GENUINE Delta product sold by us, an authorized Delta Distributor. This product is guaranteed to be brand new and in the original box. Founded in 1954, Delta is America's faucet innovation leader. Their name represents what's possible in today's plumbing technologies. They're driven by a quest to discover smarter ways for people to experience and live with water. FaucetList.com is an authorized Delta Distributor therefore all product warranties apply to you as the end consumer.
All parts and finishes of the Delta faucet are warranted to the original consumer purchaser to be free from defects in material and workmanship for as long as the original consumer purchaser owns their home. Delta recommends using a professional plumber for all installation and repair.
This warranty is extensive in that it covers replacement of all defective parts and even finish! Delta will replace, FREE OF CHARGE, during the warranty period, any part or finish that proves defective in material and/or workmanship under normal installation, use and service.
SKU: D969V, MPN: T17494-RB-I, R10000-UNBX, UPC: '703610944398